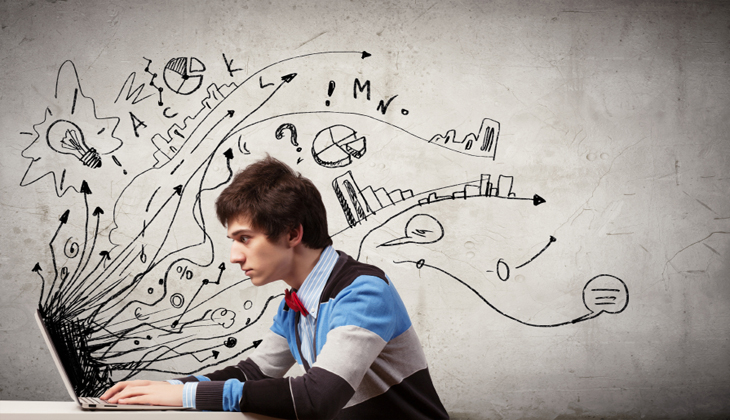 The paper that we are going to introduce is a case study which focuses on a teenage Chinese immigrant in the United States, Almon. The study looks at how Almon communicates on the Internet in a transnational group of J-pop fans and how this translates into his identity formation. It also draws on critical questions of language and literacy.
Almon was used to concerned that his English literacy skills were poor even after moving to America five years ago. He was enrolled in a remedial composition class but it wasn't effective. Almon's frustration made him lose confidence about school work, future job and his staying in America. After working on his home page about J –pop, he successfully improved his literacy skills by posting articles, writing with pen-pals and replying to comments. He built himself a confident, sentimental and smart rhetorical identity in the virtual world. At the same time, his identity in the real world was developed through gaining confidence in using English and strengthening his social relationships in school and community.
While the standard English taught in class made Almon feel excluded and marginalized, the global English he acquired through his Internet involvement enables him to feel part of and connected with an English-speaking community. This makes us rethink the English taught in classes. We should be aware of the fact that nowadays, the kind of language taught in class doesn't match the kind of English used out of class. Therefore, TESOL in the international and transcultural world should focus on the target language and cultural communities, and provide more opportunities to apply what they have learned in class to real world communication and events.
Through conducting a great deal of research into one particular case, this paper shows us a growing trend in teenagers communicating in online 'worlds' and the importance to bring these online languages into the classroom so as to improve students' literacy skills in the real world. So, here come our questions:
Implications for Teachers?
How can we bring the globalized varieties of language used in computer-mediated communications into the classroom to enhance students' literacy skills?
What activities/material can we develop to help bridge the gap for students?