Post by Georgina, Mira, Michelle, Shanice and Alex
Familiar with this remix of sound effects? How many of them can you recognize? I bet most of you are veterans of the virtual battlefield!
Have you ever considered learning a second language by playing digital games? Well, you should have! Although most people hold a rather negative view towards digital games, there are various researches revealing that gamers can enrich their corpus of second language (in this case, English) while immersing themselves in virtual games. Chik (2014) explored how gamers implement autonomy in the community through gameplay while viewing it both as recreation and language learning practices from 5 dimensions, including location, formality, pedagogy, locus of control and trajectory.
Basically, L2 gaming occurs either in a real-life context or virtual context. Gamers can play autonomously simply by changing locations so as to create an authentic and fully immersive language learning environment. For instance, some are in favor of real interactions with other gamers in English in physical locations like student halls (Figure 2), whereas others opt to play English games online (Figure 1) and engage in para-text production, (e.g.: translating original English gaming texts to Chinese version).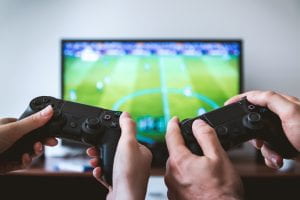 Figure 1. Photo by Element5 Digital from Pexels
Figure 2. Photo by JESHOOTS.com from Pexels
It is generally accepted that L2 learning through L2 gaming is not a formal learning practice. However, in spite of that many players regard gaming pleasure as the first priority, some gamers will nevertheless turn this incidental gaming experience into an intentional learning activity. They may consciously apply former learning strategies learned in school to supplement their L2 learning in educational game-wares and COTS (commercial off-the-shelf) digital games. Thus, ultimately, this intensional learning can reflect a certain degree of formality.
It is shown that L2 learning can be achieved through textual and social interaction within the gaming communities, and gamers also take up instructional and advisory roles. Suggestions, such as how to use L2 games to learn second language can be found in the game-external forums. That is to say, gamers are language advisers, teachers and translators for each other. They are pedagogical resources providers in the gaming communities.
Locus of control shows whether the L2 learning is self-directed or other-directed. Self-directed gamers take the initiative in learning second language. They have their personal preferences on games. Therefore, it directs their L2 learning to specific directions, such as the acquisition of specialist vocabulary. Other-directed gamers are prone to accept advice from others on L2 learning.
Trajectory refers to managing gaming and learning in a long run. A trajectory can be created by making progression in a game series through all the editions, choosing a preferred gaming language, switching between game genres and changing games within the same game genre. Conversely, a trajectory imposes influence on the gamers'L2 learning. It also relates to the age and gaming practices of the gamers, many of whom learn to manage their L2 gaming as they get older and more experienced.
L2 learning through gameplay can happen in a wide variety of ways. L2 players can improve their target language in different ranges such as the enhancement of digital literacy and increasing socialization. However, not all successful games have educational values. Limitations like unstructured materials, and violent or pornographic elements may cause negative effect on L2 players. Some affordances and limitations of L2 learning in digital games are listed below:
Affordances:
The accumulation of literacy
Gee and Hayes (2011) suggest that gamers can accumulate literacy experiences through reading and creating para-texts in games, such as translating L2 games. Lexical sophistication, lexical diversity and syntactic complexity can be understood in the context rather than in isolation.
The variety of interactions in different game communities
According to Chik (2014), the varieties of location in games stimulate L2 learners to engage in different interactions where L2 learners are given chances and spaces to use L2 for cooperation.
Facilitating intentional learning
A natural self-learning of L2 occurs over the course of online gameplay, such as writing game walkthrough and strategy guides. Though most people play L2 games for fun, the interests can be a long-term motivation for them to apply learning strategies and encourage intentional learning.
Here is a funny video of the interaction between Japanese and American gamers, check it out!
Source of video: https://www.youtube.com/watch?v=saiO7Pd2t9Q
For Mainland users, please refer to the link below if you can't access to VPN: https://www.bilibili.com/video/av81394111/
Limitations:
The lack of structured materials and instructions
Compared with classroom learning, the learning materials and pedagogy in L2 gaming are unstructured, which require more autonomy from learners. Moreover, some game-related jargons are not practical, and they are only imagined and created in certain gaming contexts. Gamers are less likely to use them in daily communication.
The monotonicity on learning contents
What gamers can learn through L2 gaming is largely restricted to the content of the game. For example, playing "NBA 2K" means they will mainly have exposure to registers of sports.
Controversial contents in video games
Teenagers can be misguided by the pornographic and violent elements contained in some games and it will bring negative impacts to gamers if without regulations.
Indulgence in video games
Learning L2 through gameplay does not have an orthodox place in East Asia and is only seen as addictive and non-educational. The balance for language study and playing games is hard to control especially for those less self-disciplined students.
Discussion
Have you ever played L2 digital games? If yes, can you share with us your experiences of gaining L2 knowledge while playing games?
Do you think the advantages of this approach outweigh disadvantages? Can you further elaborate?
How do you think the prospect of the application of digital games in L2 learning?